"Motion Gods" (Starthelfer) (WT) – documentary – in research
FFF-Bayern
,
Arcadia Filmproduktion
Armenia, Ukraine, Russia – three countries, three auto repair shops, three mechanics. Making vehicles roll again is the daily challenge of our heroes. As they ensure mobility while repairing cars, they are also a symbol of the will to change in the three countries of the former Soviet Union…
* * *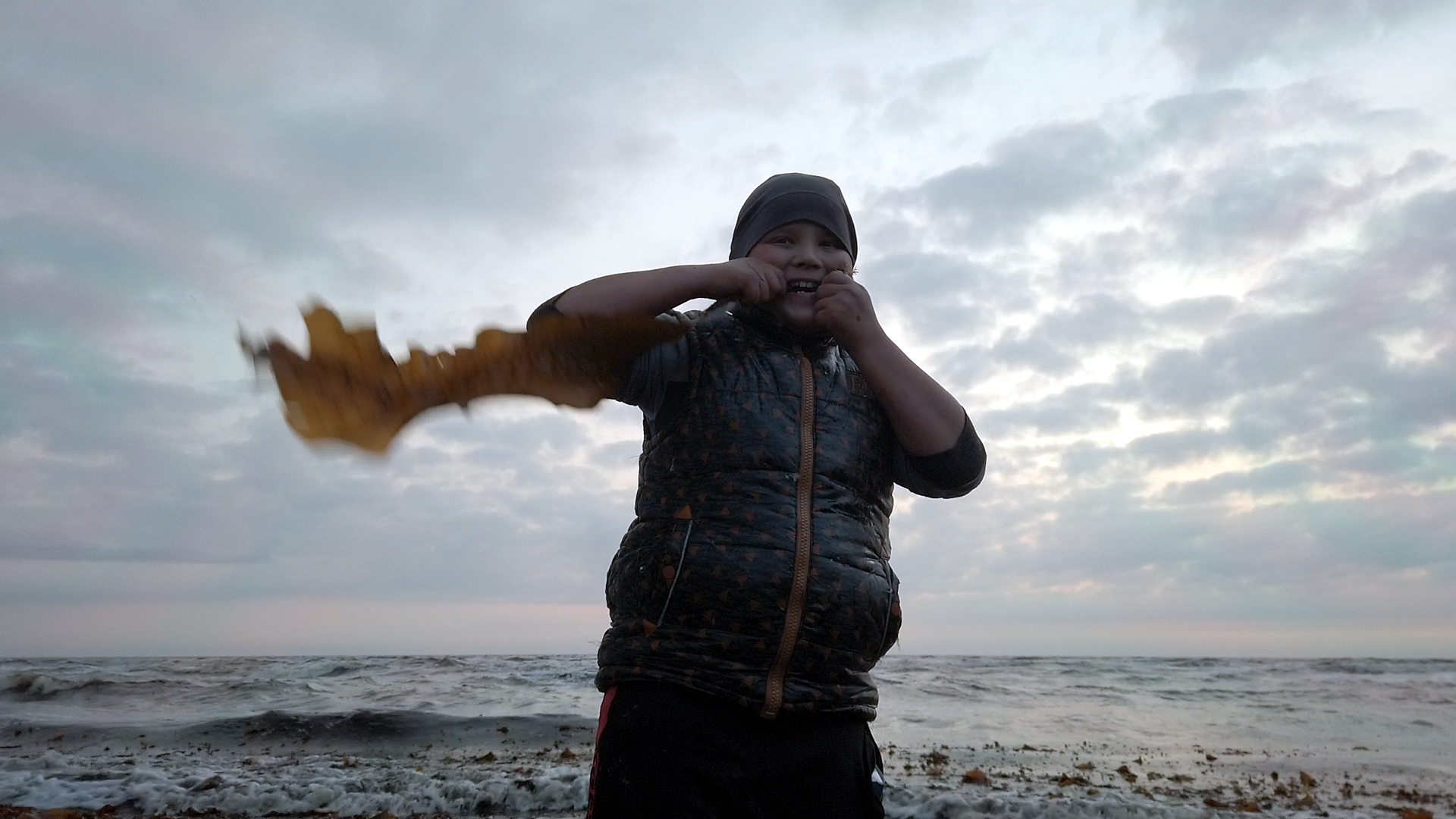 "Russia, Come in!"
(Россия, приём!)
– short documentary – in production
Pushkin House
А poetically told story about a group of folclore reseachers from Sankt-Petersburg visiting a small and distant village at the White Sea with a hope for collecting good data.
* * *
"15 Minutes of Fame" (15 минут славы) – short documentary, 24′, 2019
A cover band of a provincial Altai village goes to the capital of the region, Barnaul, to perform on a big stage on a large national holiday, the day of Russia. The long-awaited 15 minutes on the stage turned out for the band to be waiting hours behind it. The organizers of the event also prepared a "surprise" for the musicians.
* * *
"Himmelreich am Baikalsee" – TV documentary, 43′, 2018
"Passion and Punishment on Lake Baikal" – TV documentary, 52′, both co-directing with Thorolf Lipp
ARTE/ZDF, DOC.station, Arcadia Filmproduktion
After recovering from a serious accident, the Siberian Cossack Valery becomes faithfull and takes a vow. He builds three monasteries on Lake Baikal, financed by donations. That is how he wants to thank God for his recovery. But Valery can not operate the monasteries, he would have to become a monk. The buildings are almost finished, but their future is uncertain …
* * *
"Of Huge and Small" – short documentary, 26′, 2017
The film portrays a young human rights activist in russian Murmansk, who shares her thoughts and feelings about her "active life position" in the current days.
"The question is not whether we're afraid. The question is what we do when we're afraid, says the activist Zhanna, who lives in Murmansk and has been classified as a 'hostile agent' by the security forces for the past few years. Zhanna lives with her fear and still speaks out about the present political situation – in Russia and elsewhere. It's the only way she can reassure herself that we ourselves are writing our story. (DOK Leipzig, Luc-Carolin Ziemann)
Watch on GuideDoc
* * *
"AN/AUS" (On/Off) – documentary, 57′, 2016, beta-film filmArche e.V.
After a long and diligent consideration the Russian-German family man Valery finally decides to buy an electric car. As the dream comes true, he and his son Ivan have to rise up to the challenge and prove they are a match for the delicate vehicle and the exceptional technology it embodies. As they journey home through unfamiliar towns and landscapes, their gumption and stamina are subject to a severe and unexpected test.
* * *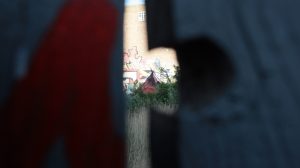 "Die mit dem Winde gegangen sind" (О людях ушедших с ветром) – short documentary, 21′, 2015, co-directing with Achim Burkart, alpha-film filmArche e.V.
DE: Als "erste Favela Berlins" wurde die Cuvrybrache in Berlin-Kreuzberg berühmt. Der Kurzdokumentarfilm zeigt den Ort aus der Perspektive seiner Bewohner_innen, die hier versuchen ein zu Hause zu finden. Umgeben von Bars, angesagten Clubs und lukrativen Medienunternehmen leben auf dem Grundstück an der Spree über 200 Menschen in Zelten und Behausungen, die sie aus Müll zusammengebaut haben. Im Oktober 2014 wurde dieser Ort geräumt und seine Bewohner_innen vertrieben. Die Existenz von Freiräumen und sozialen Nischen hat für lange Zeit das Image Berlins geprägt. Mit der der Räumung der Cuvrybrache hat Berlin einen weiteren solchen Ort verloren. Watch in DE or RU
* * *
"Seryoga" (Серёга) – short documentary, 16′, 2014, shot during masterclass by Gruscha Rode, filmArche e.V.
The film portrays a young russian boy (6) killing his time on a square outside the town, on which his family's new house is being built.
* * *
"Unter Oder Über" – short documentary, 36′, 2012, co-directing with Mireia Guzmán, filmArche e.V.
The film deals with the much speculated issue of the end of the world in 2012 and questions the opinions of random passers in Berlin around that topic. The shooting happend in November 2012, just few weeks before the great event in question was supposed to take place.